5 Reasons You Should Consider Buying a Home in Texas
Posted by Misti Bruton, Broker on Monday, February 28, 2022 at 7:01 AM
By Misti Bruton, Broker / February 28, 2022
Comment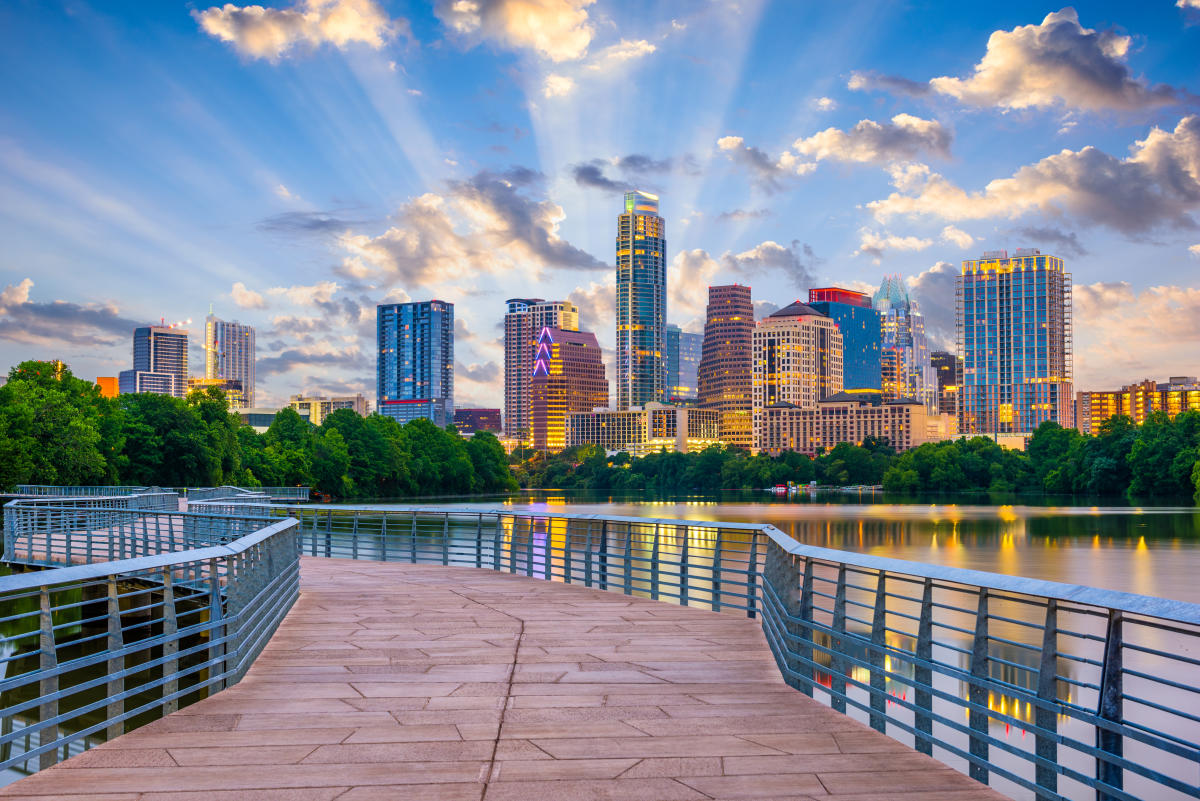 In the last few years, Texas has shown an astounding amount of growth in the number of its residents and businesses, particularly in the capital city of Austin. With its central location and growing population, now may be a good time to consider purchasing a home in Texas, especially if you're looking to start or expand your business there. Here are five reasons why you should consider buying a home in Texas soon if you haven't already done so.
1) The Texas economy is strong
Texas has long been one of America's leading states for economic growth, and that trend is continuing. The Austin-Round Rock area was recently listed as the fastest growing economy in America, with over 100 companies moving to or expanding operations within Central Texas. The Dallas metro area (which includes Fort Worth) is ranked fourth among large metro areas for sustained job growth and has outperformed most metropolitan economies since 2011.
2) Austin's population is booming
Austin is one of America's fastest-growing cities. According to recent census data, Austin's population has grown by an average of 2% per year since 2010, and many people have moved to Austin for its excellent quality of life and access to numerous amenities. However, some areas of Austin are overpopulated, while others remain sparsely populated; if you live in one of these underpopulated areas but want to buy a home there, it could save you tens or even hundreds of thousands of dollars.
3) Austin's housing market has room to grow
Austin is one of America's fastest-growing cities, and it's also one of its most desirable. The city scored No. 1 on Sperling's Best Places list of best cities for jobs and making a living while being an exceptional choice for young people. Austin has had an average annual job growth rate above 2 percent for five years running and recently reported record-low unemployment rates.
4) Austin has lower taxes than many other areas
Austin has no city income tax, and its property taxes are well below average compared to other major metro areas. The state of Texas is relatively business-friendly, with no corporate or personal income tax. Austin's unemployment rate (around 4 percent) is significantly lower than that of California and New York, which can make it easier for new businesses to find and retain talent. It's also an attractive destination for people who want to live near mountains without having to deal with mountain weather. As many readers may be aware, Texas isn't always thought of as a place where young professionals can live comfortably—but Austin might just change your mind on that score.
5) There are tons of jobs available
In many industries, there are more jobs available than qualified candidates. As of February 2016, according to The Dallas Morning News, The state has 1.1 million job openings—the most in records dating back to 2001 and far more than analysts say Texans are looking for work. With such high demand for employees, companies have begun offering better pay and benefits to attract top talent, which helps increase spending power across all industries (and your paycheck). According to Zillow, home values rose almost 20 percent from 2011 through 2012; although they've leveled off slightly since 2013, they remain higher now than when the recession began. A stronger economy also leads to increased tax revenue at local levels, enabling cities and counties to invest in improving local services and infrastructure over time—making it even easier for you as a homeowner to live comfortably in your community. All of these trends come together to help give you peace of mind about buying a home today in Texas.
There's little risk: Interest rates continue to stay below historic averages, meaning that buying is an affordable investment right now with low downside risk.